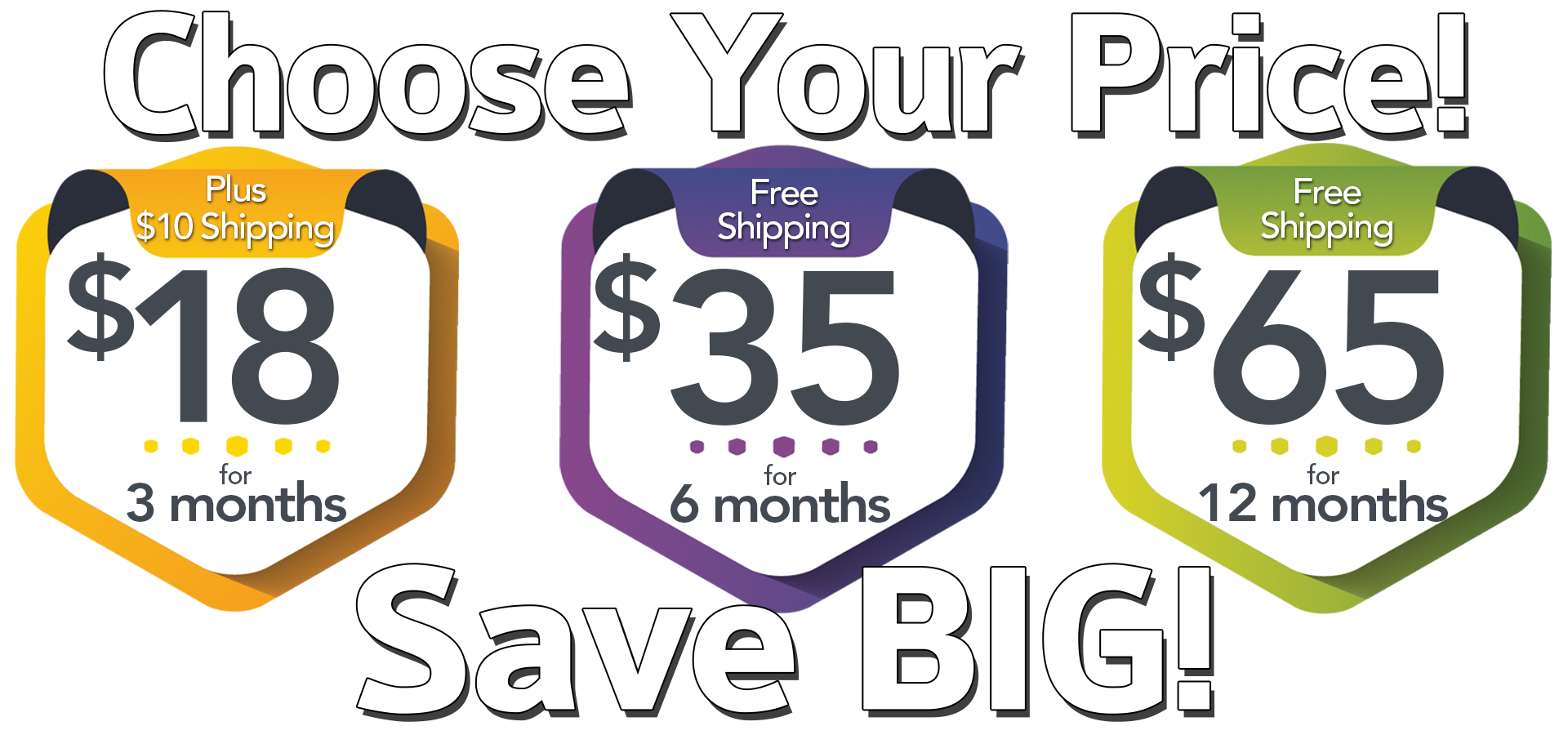 Make Contact
You can contact your doctor, or we can contact them for you, just give us a call, and we'll take care of the rest.
The List
Check our list to see if your medication is available in our program. If not, give us a call or send us an e-mail anyway, we can still save you money. We simply can't put everything on the list, so drop us a line and let's save you some money.
Filling the Prescription
After getting a prescription from your doctor, the prescription is filled and goes through no less than 5 quality assurance checks. This ensures you get the correct medication, every time.
Delivery
After quality assurance is complete, your prescription is then mailed directly to your home and will arrive within 2 to 3 days.
Frequently Asked Questions
Where do you ship to?
Currently, we only ship to patients in North Carolina. We're working on being able to ship to other states, we'll keep you posted!
All of our packages are shipped USPS and arrive anywhere in North Carolina within 2-3 days!
How many pills do I get for the price?
Each medication is different, so it varies. All prices are based on a common daily dosage, some quantities may not be eligible. Give us a call to see if your dose is eligible.
Do you bill Insurance?
We can bill your insurance, but typically they only pay for a maximum of 3 months per fill. This would require a $10 fee to be mailed to your home. Luckily our pricing is so competitive, most of our customers just skip the insurance and save big on the 6 month and 12 month supplies.
*Note: Purchasing medications through our Generic Savings Program will not count towards your pharmacy deductibles.
What about refills?
We have a convenient, online refill system that securely transmits your request directly to us, no account needed! If you don't have a refill, the system will automatically send a request to your doctor. Furthermore, we can also set you up for auto-refill (3 & 6 month supplies only), and send your prescriptions to you automatically when they're due.
We also have an after hours telephone refill service.
How do I go about getting a prescription?
Easy! There a number of ways to request the prescription.
We can contact your doctor and request a prescription.
You can contact your doctor and request a prescription. You can also print the list and take it to your doctor by clicking here.
We can transfer your prescription from another pharmacy.
Just give us a call or send us an e-mail and we'll take care of the rest. It's that simple!
I live near your retail location, can't I just stop by for this program?
Of course you can! This program is for ALL of our customers, come see us!
Can I use my HSA/FSA account?
Absolutely! These are prescription drugs that require a written order from your doctor, thus making them covered by your HSA and/or FSA account's guidelines.
Contact Us Today
Send us an e-mail and we'll get back to you ASAP.